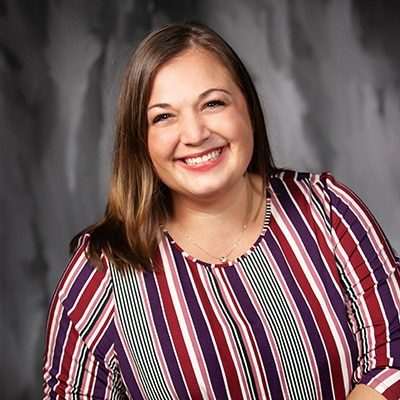 Chiropractor Kami Hansen D.C.
Dr. Kami Hansen is originally from New Lisbon, Wisconsin. She attended UW-La Crosse where she received her Bachelor's of Science in Biology. Dr. Hansen graduated Summa Cum Lade in October 2008 from Palmer College of Chiropractic in Davenport, Iowa. A highlight in Dr. Hansen's education was traveling to Morocco, Africa on a Clinic Abroad Trip.
The Palmer team provided chiropractic care to over 3,000 patients on their 10 day journey. This was the first time any students were allowed to adjust children in Africa making it a life changing experience. Before opening Heartland Family Chiropractic she spent one year interning and associating at Clinton Back and Neck in Clinton, Iowa. Dr. Hansen is married to her husband Paul, a Mechanical Engineer at KJWW Engineering Consultants and has three active boys Hunter, Riley and Dylan. In her spare time she enjoys scrapbooking, reading, and hiking.
Dr. Hansen has been under chiropractic care since she was a little girl. She suffered a whiplash injury that prevented her from being able to support her own head. She couldn't walk or sit up for 3 days before she finally went to see a chiropractor. Her condition was so bad that she had to be carried into the clinic but after that first adjustment she was able to walk out of the clinic on her own. Her interest in a chiropractic career grew when she first started learning about the amazing human body and how the nervous system influences everything within the body.
Dr. Hansen uses a "whole person approach". She truly cares about her patients as individuals and tries to gain a personal rapport with each patient. She realizes everyone is unique and treats patients based upon their specific condition as well as how their body best responds to care. Making sure patients understand the "why" of their care is important to her. Also, helping educate her patients on ways to stay in good health is an essential part of patient care at Heartland Family Chiropractic. Utilizing this "whole person" approach to wellness means looking for underlying causes of any disturbance or disruption which may or may not be causing symptoms at the time. Using this unique approach, Dr. Hansen is able to help you to accelerate and/or maintain your journey to good health.
Dr. Kami is actively involved in the community that she lives and works in. She currently holds a board position with the Chamber of Commerce of Cottage Grove and the Optimist Club of Cottage Grove. She feels strongly that being involved in community is important as a business owner and mother who lives in Cottage Grove. She has organized the Optimist Club's Easter Egg Hunt for the last 8 years as well as the Chamber of Commerce's Family Fun Night. 
---
VOTED BEST CHIROPRACTOR IN COTTAGE GROVE
2010, 2012, 2013, 2014, 2015, and 2016!
---
Educational Background:
Bachelor of Science in Biology-University of Wisconsin-La Crosse, La Crosse, Wisconsin
Doctor of Chiropractic-Palmer College of Chiropractic, Davenport Iowa
---
Professional Associations:
American Chiropractic Association - http://www.acatoday.org/
Cottage Grove Chamber of Commerce
Board of Directors 2014, 2016
Secretary 2015
Member 2009-2015
Gonstead Clinical Studies Society - http://www.gonstead.com/
Optimist International - http://www.optimist.org/
Charter Member 2009
Treasurer-2009-2011
Board of Directors 2012-2015
Chiropractic Society of WI
---
Honors and Awards:
Voted Best Chiropractor in Cottage Grove 2014
Voted Best Chiropractor in Cottage Grove 2013
Voted Best Chiropractor in Cottage Grove 2012
Voted Best Doctor in Cottage Grove 2010
Women and Chiropractic Scholarship 2007
Vogt Leadership Society Scholarship 2006-2008
Presidents List at Palmer College of Chiropractic 2006, 2007, 2008
Pi Tau Delta Honor Society 2008
Summa Cum Laude 2008
---
Advanced Training:
Webster Technique
Graston Technique
Advanced Gonstead Training
Nutrition Certification
Chiropractor Caroline Ruppert D.C.
Dr. Caroline Ruppert is originally from Tiffin, Iowa. She received her Bachelor of Science degree in exercise science from the University of South Carolina in 2006. In 2010 Dr. Caroline graduated from Palmer College of Chiropractic in Davenport, Iowa with her Doctor of Chiropractic degree. During her time at Palmer College of Chiropractic, she was a Gross Anatomy tutor, Neuromuscular System teaching assistant, as well as a Clinician's assistant in the Palmer Clinics.
While attending Palmer College Dr. Caroline took the unique opportunity to travel to India with a group of fellow students. The trip included donating free clothing to the less fortunate and giving free chiropractic treatments to less privileged areas that did not have access to health care.
In February 2012, she began volunteering for the annual Peak Potential Outreach health care service trip to provide general health screenings, blood sugar tests, as well as chiropractic adjustments to the under-served and underprivileged school systems of third world countries. During the 5 days, on average the group treats about 600 patients with complaints ranging from sports injuries and headaches, to stomach pain and advanced neurological disorders. In May 2013 she was named Board of Director for Peak Potential Outreach. Peak Potential Outreach has partnered with the Shriner's Hospital in Hawaii, making it possible for some of the children they serve to be able to receive much needed surgeries. Dr. Ruppert intends to continue raising money for this organization and donating her time and services for future trips.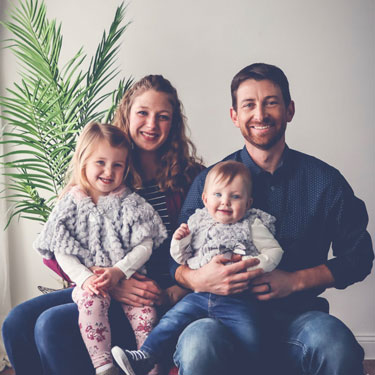 Dr. Caroline utilizes the Gonstead technique and believes in holistic health of which chiropractic care is an important part. Dr. Caroline holds a state certification in nutrition and has taken continuing education courses in pediatrics, pregnancy, diagnostic imaging, disease prevention and wellness, and advanced adjusting technique. She facilitates the body's ability to heal itself through gentle and precise chiropractic adjustments, which restore proper nervous system function.
Dr. Caroline cares for patients of all ages from newborns to the elderly, whether it be asthma, allergies, colic, constipation, headaches, back pain, or wellness care. In her free time, Dr. Caroline enjoys playing volleyball, golf and spending time outdoors with her husband, Jason, and daughters, Brinley and Annalise.
She looks forward to meeting you and helping you achieve your health and wellness goals!
---
Educational Background:
Bachelor of Science in Exercise Science-University of South Carolina, Columbia, South Carolina
Doctor of Chiropractic-Palmer College of Chiropractic, Davenport Iowa
---
Professional Associations:
---
Honors and Awards:
Pi Tau Delta Honor Society 2010
Summa Cum Laude 2010
---
Advanced Training:
Webster Technique
Nutrition Certification
Pediatrics and Pregnancy
Gonstead Methodologies and Technique
Diagnostic Imaging
OFFICE HOURS
---
Monday
7:00am - 5:30pm

---
Tuesday
8:00am - 5:00pm
---
Wednesday
10:00am - 6:00pm
---
Thursday
10:00am - 7:00pm
---
Friday
Closed
---
Saturday
Closed